Projects
Towards a sustainable energy future: 13 new projects supported
Jul 17, 2023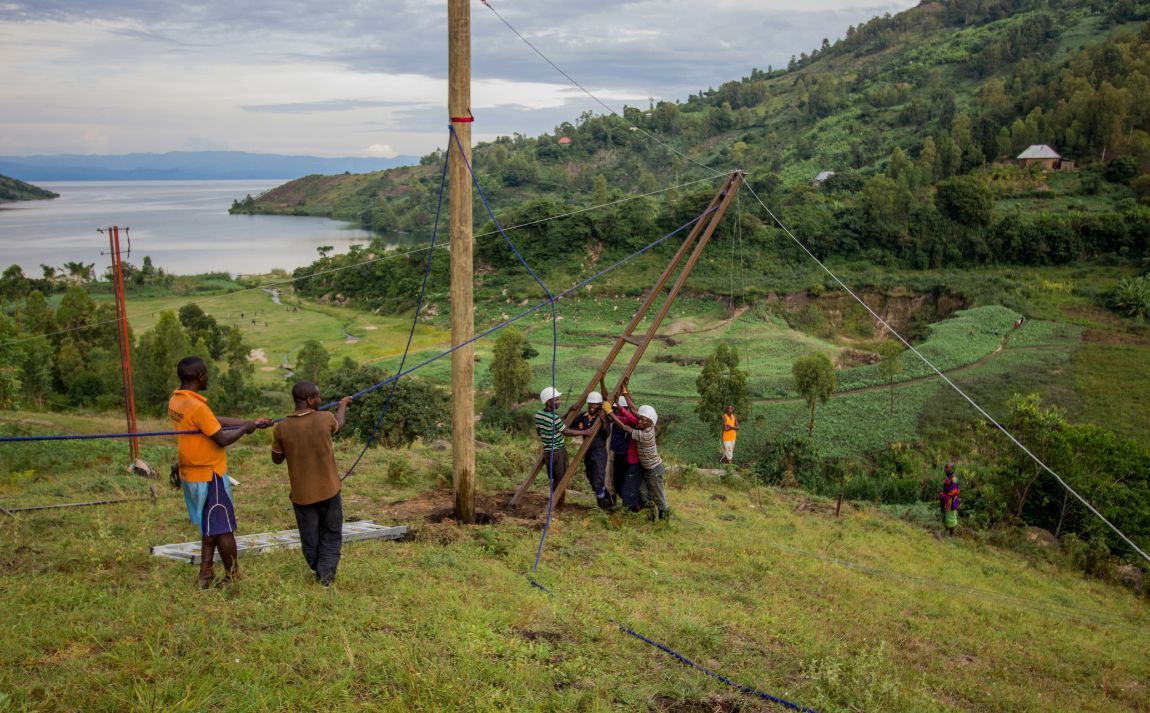 The Nexans Foundation has taken another step in favor of access to energy for underprivileged populations by selecting 13 new projects to support. Presented to the Board of Directors in June, these promising projects cover areas ranging from access to renewable energy in rural areas to improving energy efficiency, boosting the employability of young people and promoting sustainable development.
Through these projects, the Foundation's NGO partners are helping to build a sustainable energy future, highlighting the importance of education, gender equality, the circular economy and environmental preservation on different continents. With these new initiatives, the Nexans Foundation strengthens its commitment to a more equitable and sustainable world.
An international project for training in energy and industrial jobs
Seeds of Hope: IECD is committed to boosting the employability of 1,635 young people in Côte d'Ivoire, Morocco and Lebanon. Lasting 49 months, this project aims to improve training opportunities in the energy and industrial sectors, while helping these young people to integrate into society and the workforce.
6 projects in Sub-Saharan Africa
Energy access and efficiency for low-carbon development in rural areas of Benin: GERES works to facilitate access to clean renewable energy in rural areas. The NGO is proposing to carry out an in-depth energy diagnostic in the Idadjo area, in order to identify the electricity needs of economic players and deploy appropriate solutions such as energy access zones and solar kits, thus promoting low-carbon development of the territory. The project will last 36 months and will benefit 20 entrepreneurs and VSEs, generating around 100 jobs, including at least 7 women.
Electrification of the village of Miawani: the NGO Kumasi Institute of Technology, Energy and Environment (KITE) is undertaking an initiative to extend the Kwaakokrom low-voltage distribution network over a distance of 2.1 kilometers, in Ghana. The main aim of the project is to provide community members with initial access to modern energy services by extending the network. 40 wooden poles and their accessories will be installed, along with a 100 KVA transformer. The project will last 12 months and will directly benefit 4,560 people.
ERUPIE: FONDEM is working with Nexans to maximize the positive effects of electrification in rural villages in the Marahoué region of Ivory Coast. After electrifying these villages, the NGO joined forces with the Foundation to support 7 women trained in electricity to launch their businesses. The project also aims to support the launch of 15 entrepreneurial groups, the majority of which are women. Its aim is to foster local economic development in 19 localities by offering services linked to access to electricity and capitalizing on the experience of collaboration between the private sector and civil society. The 12-month project will directly benefit 77 people.
Solar energy for better health in Ivory Coast: Shekina continues its project to install photovoltaic panels in 10 new non-electrified health centers. These installations will provide a total of 17,800 W of solar power, offering better access to healthcare for over 70,000 beneficiaries 24 hours a day. The project will last 24 months.
Qualification of young people in renewable energy trades: this Mobadara project for Sustainable Development and Tourism aims to create a workshop for learning the trades of maintenance and installation of photovoltaic panels in a second chance center for 240 young people aged 13 to 20 from the commune of Zaio, Morocco. The project is being carried out in partnership with the Ministry of Education, and aims to re-educate and incorporate these young people into educational and socio-economic life, while ensuring the center's self-sufficiency through the installation of photovoltaic panels. An entrepreneurship training component will also be set up in parallel. A total of 300 young people will benefit from this project...
Towards sustainability: ACCESMAD is implementing a complementary project to the AFD-supported EDUCMAD+ 2024 program, which enters its third and final phase in March 2024. The aim of this project is to transfer the entire management of the program to the partner establishments, in order to make the program sustainable. It thus aims to assess and implement a sustainability and empowerment strategy for 18 photovoltaic facilities (17 high schools and 1 center) that were installed during previous projects with the Nexans Foundation. The project will run for 12 months and will directly benefit 3,200 people.
6 projects in South America
Our websites
Select your country to find our products and solutions