Regional Hospital Centre Electricity Project
Regional hospital centre electricity project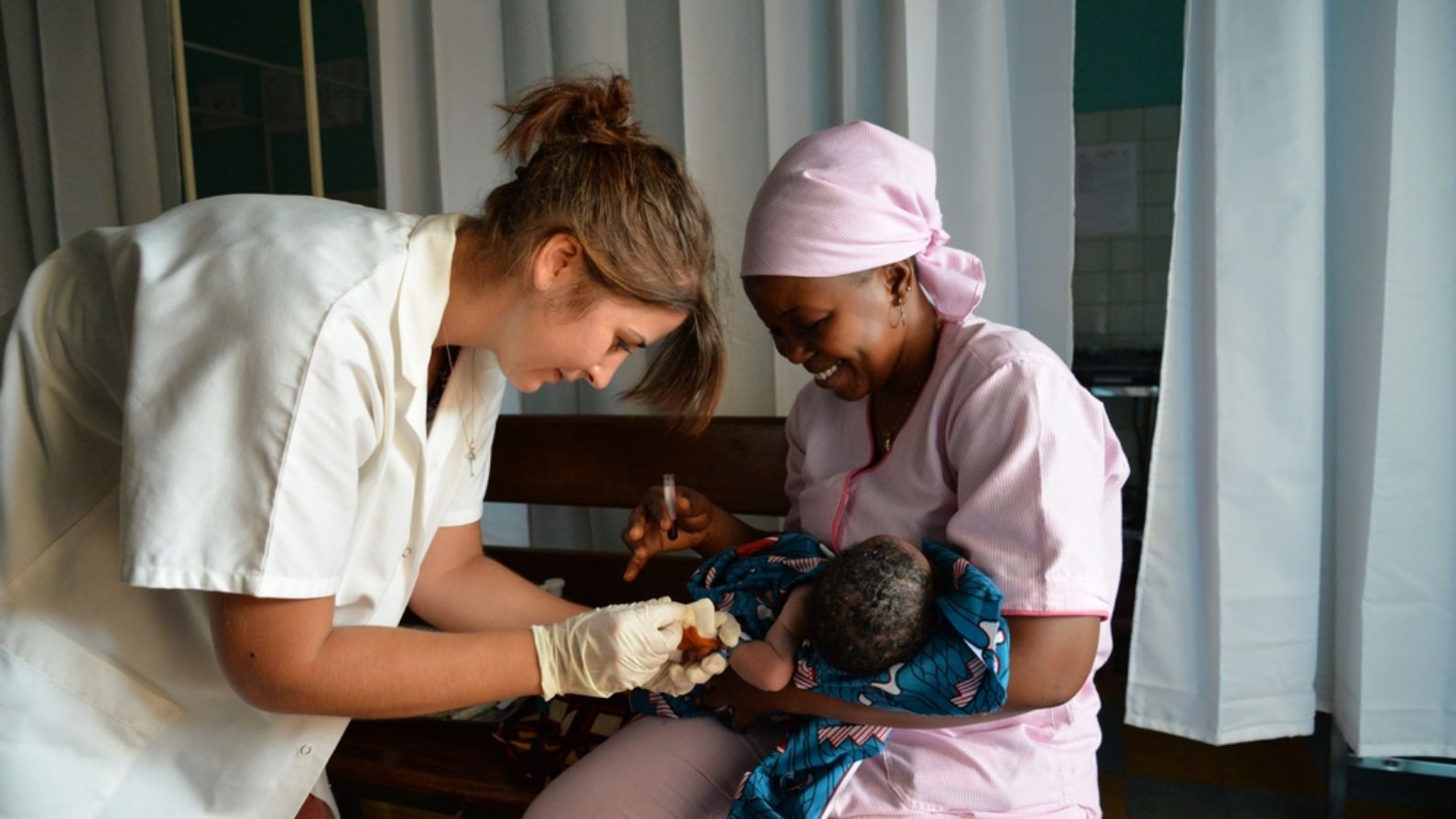 LOCATION

Ivory Coast

PARTNERSHIP

Médecins Sans Frontières

project type

Care programme for pregnant women and newborns
Since 2014, in the Regional Hospital Centre (CHR) of Katiola in the Hambol region, Médecins Sans Frontières has been implementing a care programme for pregnant women and newborns. A major programme for the construction, renovation and equipment of the technical platform has been implemented since 2014, accompanied by a staff training plan.
Background 2018
► Political and security context
After a decade of crisis, Côte d'Ivoire is experiencing a relative return to stability and strong economic growth. However, many challenges remain to be addressed, including a failing health system and security risks related to the country's politics, as well as jihadist groups operating in the area, including several social movements that have taken place in several cities in the country since 2016, including Abidjan. The military, gendarmes, teachers, civil servants and hospital staff, as well as firefighters, went on strike one after the other and took part in demonstrations, sometimes violent, and land conflicts in the west of the country remain high. In October 2017, clashes between Baoulé and Wê displaced more than 3,000 people in Guiglo prefecture.
► Health context
There is no "humanitarian" situation in the sense of "emergency" in Côte d'Ivoire. However, the health system remains fragile: there is only one doctor and 4 hospital beds per 10,000 inhabitants.
As a result of a decade of crisis, the maternal mortality ratio increased from 543 deaths / 100,000 births in 2005 to 614 deaths / 100,000 in 2012. This indicator itself reveals a public health emergency, recognized as such by the Ministry of Health and Public Hygiene (MSHP) and which has been a national priority since 2012 with the introduction of free targeted care for pregnant women and children under 5 years of age.
Activities carried out by MSF
► Presentation and objectives of the project
In a country where maternal mortality is abnormally high, the Hambol region faces symptomatic challenges in the Ivorian public health system: lack of resources and personnel/ageing technical platform/- poor quality of care due to a lack of qualifications, training and supervision.
Since 2014, Médecins Sans Frontières (MSF) has been developing a project at the Katiola hospital in the Hambol region. This maternal and child health project aims to sustainably improve the quality, availability and accessibility of obstetric and neonatal emergencies in the region, and thus contribute to reducing maternal and neonatal mortality. The success of this project depends on:
strengthening the technical platform (infrastructure, equipment) of the Katiola Regional Hospital Centre (CHR) and 5 health centres in the region
strengthening and training of the medical profession (midwives, nurses, doctors, etc.)
support in medicines and medical consumables
support for transfers between health structures (ambulances).
More specifically, Katiola's RHC is subject to very frequent power outages, which severely compromise patient care by shutting down critical medical equipment. In order to guarantee a stable energy supply in these critical services, MSF wanted to install an electrical regulation/stabilization system.
In 2018, MSF made sure that it managed the execution of the work well and therefore of the:
installation of the TGBT cabinet on slab and the location provided for this purpose;
routing and connections of existing lines with the entire TGBT;
installation of manholes, pegs and copper wire for earthing;
earthing of the lightning arrester present in the TGBT;
implementation in the TGBT of a power management system for the technical room;
connection of a new power supply line for the operating room part;
performance of tasks for each hospital building;
training of staff in the operation of the TGBT (hygienists, stretcher bearers, neonatology department staff, Ministry staff).
About Partner Association
Médecins Sans Frontières is an international humanitarian medical association founded in 1971 in Paris by doctors and journalists.
For more than forty years, Médecins Sans Frontières has provided medical assistance to populations whose lives or health are threatened, in France or abroad: mainly in the event of armed conflicts, but also epidemics, pandemics, natural disasters or exclusion from healthcare.
Medicine in a precarious context is at the heart of Médecins Sans Frontières' activity, which can provide a wide range of care: consultations, hospitalizations, surgical interventions, psychological care, medical and nutritional care, etc. MSF can also provide material and health assistance to improve the living conditions of people affected by a crisis.
Our websites
Select your country to find our products and solutions