Project
Improvement of working conditions for women in Senegal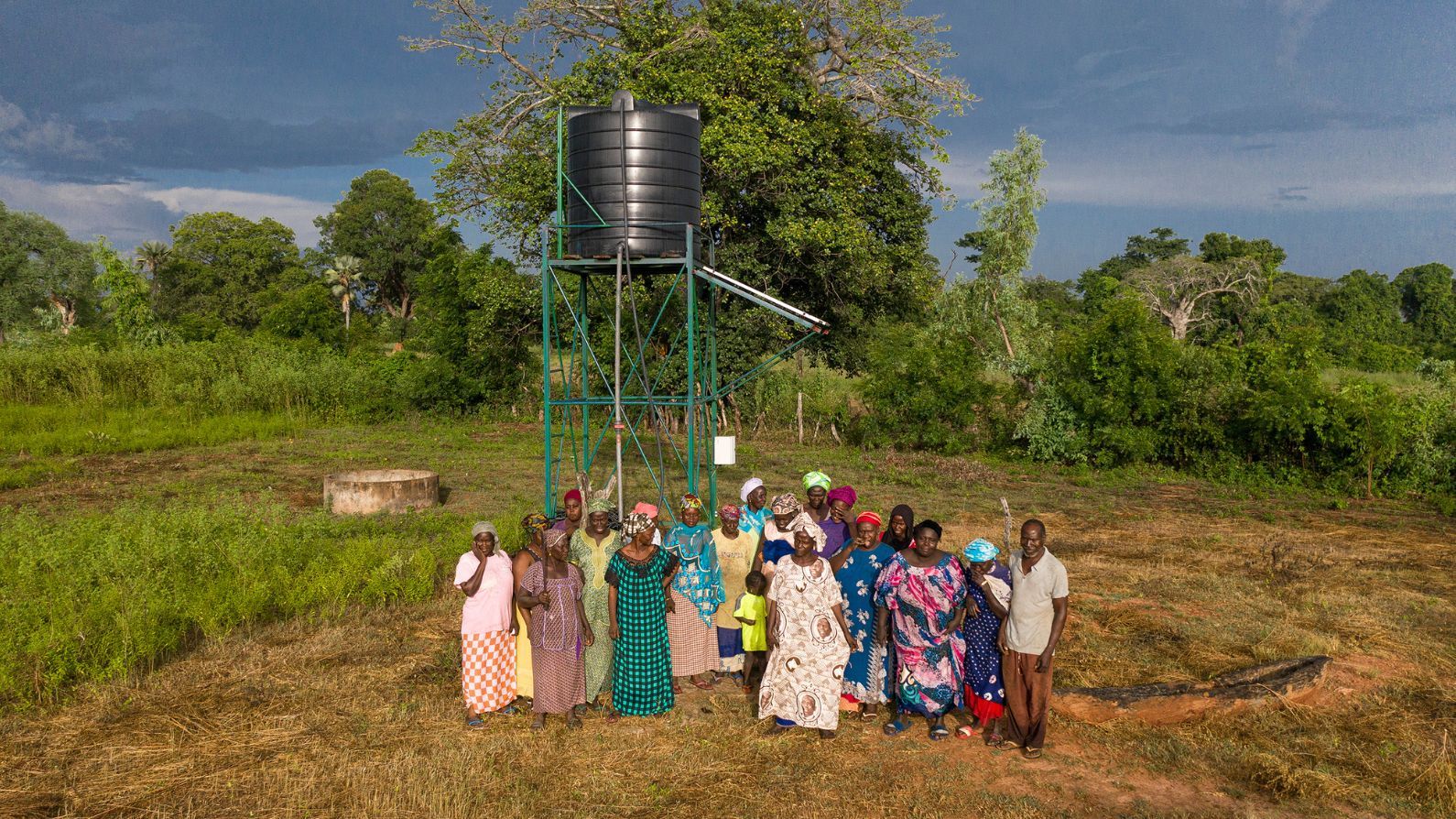 LOCATION

Senegal

PARTNERSHIP

Fondem

Mission

Access to energy
Casamance is an agricultural area with high economic potential. Nevertheless, income from market gardening, which is mainly carried out by women, is still limited. Agricultural yields are limited and not very diversified, threatening the food security of households and not allowing for enough production to generate income. The electrification rate in the countryside remains low.
Since 2020, the ÉGALES project aims to exploit the energy potential of Casamance by installing solar pumps and irrigation systems on 7 market gardening perimeters in the commune of Ouonck. The women, until now forced to extract water manually, will see the drudgery of their work reduced and their production increased thanks to environmentally friendly technologies.
In this context, women's groups have expressed the need to be equipped with solar pumps and drip irrigation systems, increasing production while limiting water consumption. The earnings generated will help cover a portion of household expenses, including children's schooling.
To achieve this overall objective, the ÉGALES project has four specific objectives:
To sustainably improve the working conditions and income of women market gardeners through the installation of pumping systems with irrigation systems that are environmentally friendly thanks to the use of solar technology.
Ensure the sustainability of the irrigation service through the involvement of a local operator, the Comité de gestion d'électrification solaire de Ouonck (CGESO), which will be responsible for collecting fees to ensure the maintenance and renewal of the components.
To create the conditions for a change of scale of the project in the medium term, by testing a financial contribution of the users to the investment and by studying the feasibility of alternative modes of financing the equipment.
To make known the implementation modalities and the results of the project to the different actors of the solar photovoltaic sector, family agriculture and rural credit in order to promote the dissemination and the appropriation of the innovations brought by the project.
10,000
people benefit from food security
7
market gardening perimeters
Impacts
The development of activities on 7 market gardening perimeters
Improved working conditions, increased income and capacity building for 330 women
Food security for 10,000 people
The technical sustainability of the equipment
Replication of the project and appropriation of its innovations.
Our websites
Select your country to find our products and solutions